4 ways to ensure your customers are treated better
Dealing with public utilities can often be a minefield of bureaucracy and poor customer service. We rely on these monopolistic providers to make our everyday lives function, and so can often feel powerless to demand better service; unsurprisingly given this dynamic, utilities have traditionally rated poorly on cross-sectoral measures of customer service satisfaction. Here Shep Hyken – CX expert, blogger, and New York Times bestselling author – uses an example of an ongoing customer relationship with a water company to demonstrate how empowering staff and embedding a culture of proactive assistance are the keys to transforming customer problems into brand- and CX-enhancers.
Expert Blog
Digitising your customer experience
Much is made of digital transformation, as a tool to drive customer convenience, loyalty, and reduce costs; but where do you start, and does everything have to be digital? Here Peter Fisher, CX expert, suggests anchoring your digitisation strategy to three core concepts – digital as game changer, digital as channel extension, and digital as facilitator – emphasising an intelligent approach that applies digital transformation only where it is additive and in the long-term interests of customer and company alike.
Expert Blog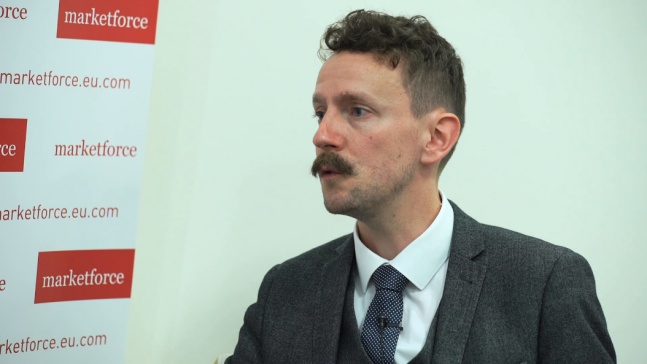 5 Mins with James Bolle, InMoment
At the 3rd annual 20:20 CX Summit, James Bolle, Head of Client Services, EMEA for InMoment spoke to Marcio Rodrigues, Board Ambassador for the Customer Experience Professionals Association on the themes of customer-centricity, loyalty and big data. James fielded questions about InMoment's work with New Look to transform their business into a customer-centric leader in the retail space, the enduring importance of effective customer-journey mapping, and whether 'loyalty' really is dead.
Video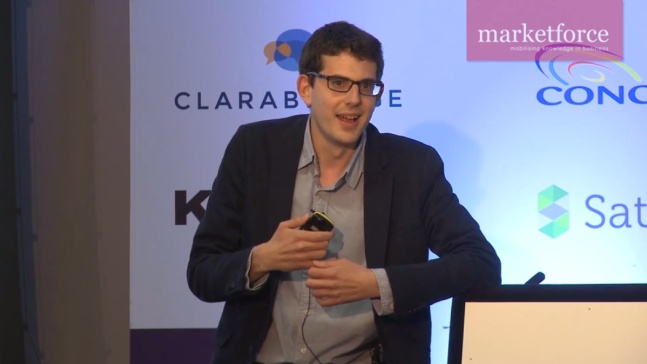 Chiltern Rail - What is personalisation?
At the 3rd annual 20:20 CX Summit, Thomas Ableman, former Commercial Director at Chiltern Rail, interrogated the concept of personalisation and why this buzzword must be treated cautiously. Arguing for action and insight over programmes that pay lip service to personalisation without properly defining what it is, Thomas offers the three key questions your personalisation activities must be able to answer.
Video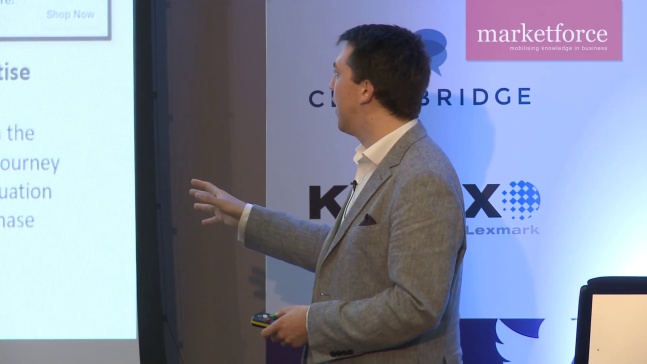 Convincing and converting the social savvy: building advocates through personalised social media interactions that span the customer journey
At the 3rd annual 20:20 CX Summit, James Lewenden addresses the evolution of the social media space and how it integrates with wider CX goals.
Video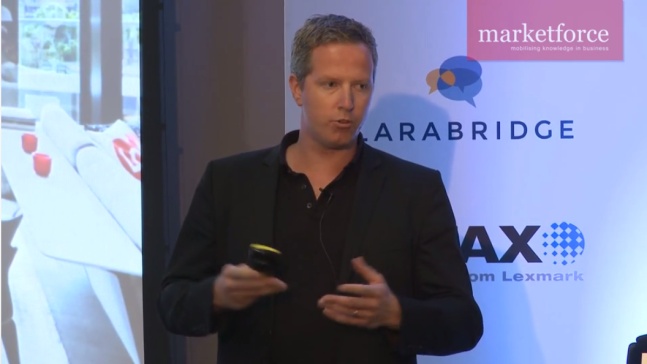 Achieving the ultimate: total personalisation
Lennert de Jong, Commercial Director of citizenM Hotels discusses how the company are applying personalisation to their product and marketing offering, including balancing insight with privacy, the potential applications of predictive analytics, and ROI in this space.
Video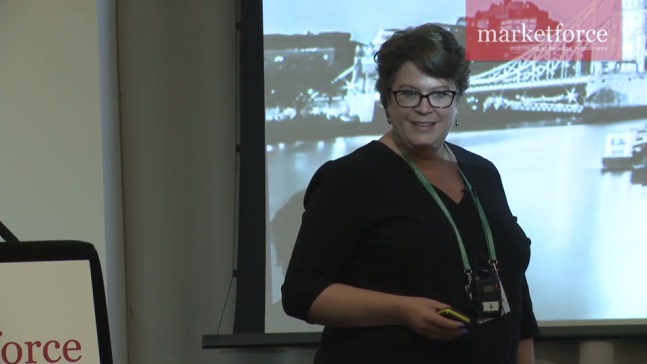 Startupbootcamp FinTech Case Study: Developing balanced and successful partnerships
At the 3rd annual 20:20 CX Summit, Liz Lumley – Director of Global Ecosystem Development at Startupbootcamp FinTech – discussed the start-up accelerator's work across financial services start-ups in Europe and the challenges and opportunities afforded by the collaboration model.
Video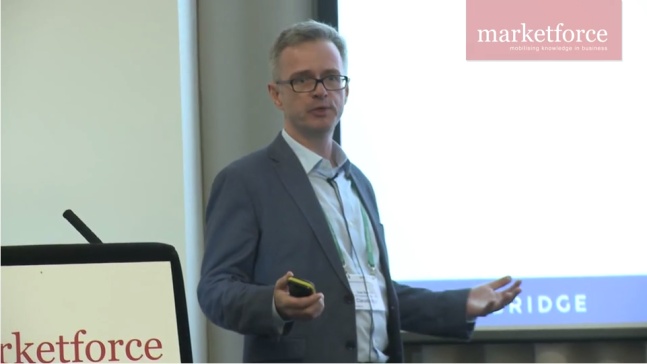 'Heard Mentality': doing business in the age of the Connected Customer
At the 3rd annual 20:20 CX Summit, Dale Roberts, VP, Professional Services at Clarabridge discusses the new paradigm in customer service whereby customers have ever-higher standards and are ever more vocal and determined to be heard. Dale explores what your company can do to react and remain agile to ongoing cultural shifts.
Video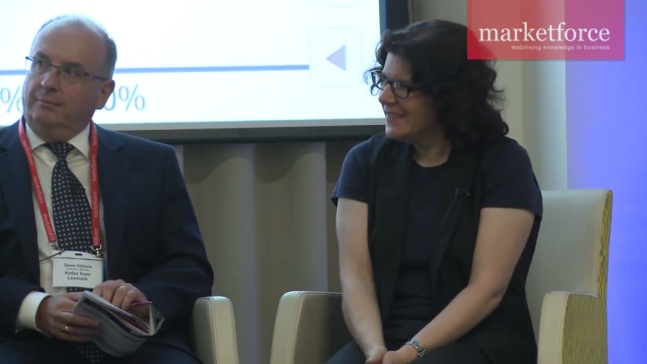 Predicting future channel innovations
At the 20:20 CX Summit, we brought together BT's Customer Experience Futurologist Nicola Millard and Owen Kilbane, Senior Business Development Manager – Intelligent Mobile Capture Sales at Kofax from Lexmark to discuss the audience response to questions about future innovations in the CX space.
Video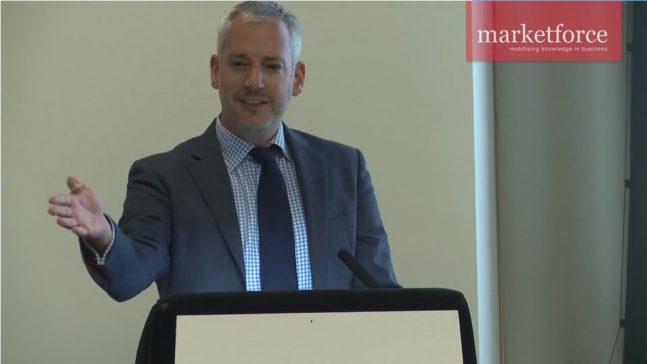 The death of the traditional bank has been greatly under exaggerated
At the 3rd annual 20:20 CX Summit, Darren Collins – Global Director for FS and Insurance at Kofax from Lexmark – addressed the audience about disruption in those sectors, and how more established players can remain agile enough to respond to market changes.
Video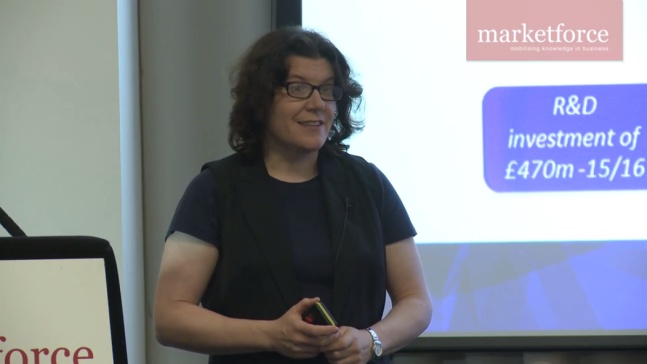 Serving the social customer: how to look good on the social dancefloor
At the 3rd annual 20:20 CX Summit, BT's Customer Futurologist – Nicola Millard – addressed the audience about her research within BT's innovation ecosystem and how it is being translated into better customer experiences for BT customers.
Video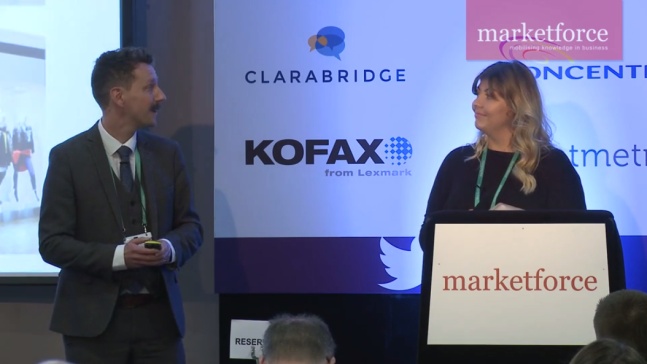 InMoment & New Look Case Study: Empowering Customers to Help Change Your Business for the Better
At the 3rd Annual 20:20 CX Summit, InMoment presented a case study of their client work with one of UK retail's biggest success stories of the last twenty years: New Look. James Bolle, Head of Client Services, EMEA at InMoment and Chloe Sheriff, Customer Experience Manager at New Look, outlined a journey towards customer-centricity that has incorporated omnichannel operations alongside an emphasis on culture, inc. 5 key pillars by which front-line staff now work.
Video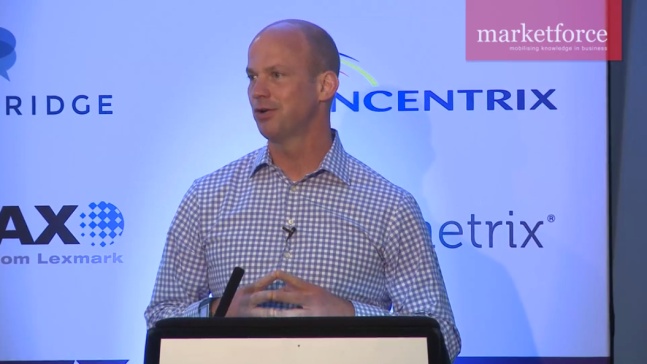 Barclays Case Study: Forming a customer-led organisation
At the 3rd annual 20:20 CX Summit, Matt Hammerstein – Head of Customer & Client Experience at Barclays – presents a case-study of how Barclays have positioned themselves to meet the ever-higher demands of customers, who increasingly expect banks to deliver experiences as rewarding and compelling as those in retail or hospitality.
Video
Doddle - Understanding how to add more value for your customers
At the 3rd annual 20:20 CX Summit, Richard Taylor, Retail Operations Director at rapidly-expanding logistics firm Doddle, discusses how the company have emphasised customer value to shake up their market. Richard argues that the bedrocks of customer value are a well-embedded culture of customer-centricity; a proper understanding (and anticipation) of customers' needs; and a highly-responsive CRM function.
Video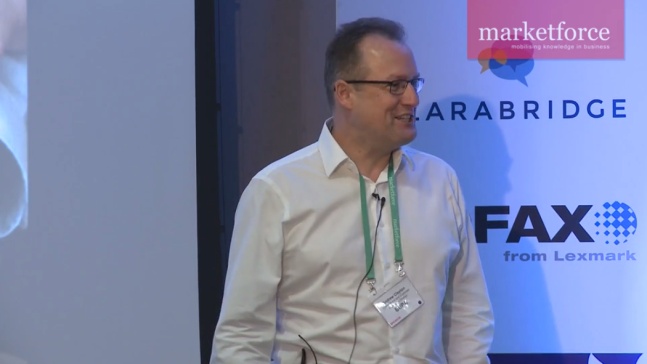 Bupa - Designing an experience that inspires loyalty
At the 3rd annual 20:20 CX Summit, Andrew Clayton, Global Brand & CX Director at Bupa, examined the cornerstones of loyalty in the highly-emotive context of healthcare and insurance provision. Offering key learnings from Bupa's ongoing journey towards customer-centricity, Andrew argues for a process of transformation that keeps going to embed the customer at the heart of your business.
Video